HAVING CLAIM PROBLEMS?
During business hours we are here to help you. However, if you need immediate information during non-business hours, answers can be found on the internet.  That's why we have assembled this site with links to help you contact your insurance carriers, locate your claim information, find providers, as well as other resources to help you access the information you need as soon as possible.
For personal assistance, contact our customer service staff.
You can login to the specific insurance company site to view your paid claims history or use their transparency pricing tools to estimate anticipated medical claims.

   Compass PHS has a revolutionary way for employers and their employees to reduce healthcare costs and increase benefits satisfaction. Their services combine the power of healthcare pricing transparency with patient advocacy to drive lower costs, higher quality health decisions.
Save time and money on medical care
Save time and money on prescriptions
Answer claims and benefit questions
Review bills and fix problems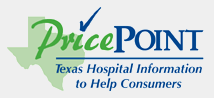 The Texas Hospital Association recently launched an online database that lets people look up the average charges for nearly 600 diagnoses at nearly every hospital in the state.

The Healthcare Bluebook – A free consumer guide to help you determine fair prices in your area for healthcare services. The Blue Book will help you determine fair prices for surgery, hospital stays, doctor visits, medical tests and much more.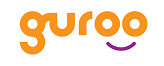 Guroo.com – Get insights into health care costs so you can be informed and get the most out of every dollar you spend.

BestDoctors.com – Expert Second Opinion: Best Doctors will collect members' medical records, tests, and samples and have them reviewed by world-renowned expert physicians who specialize in the patient's condition. The experts will make sure members' diagnosis are accurate and they have the best treatment options. Then, members receive the experts' findings in thorough, easy-to-understand reports.