Bernie Portal for Employers
BerniePortal's benefits administration and HR Software makes employee benefits a breeze by streamlining enrollment, integrating with carriers, and providing HR solutions to make your life easier.
See how BerniePortal's all-in-one platform can improve your benefits and HR processes.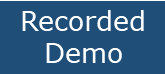 Features
Improve employee benefits enrollment and solve other transactional HR and benefits challenges.